Photo: Collected
">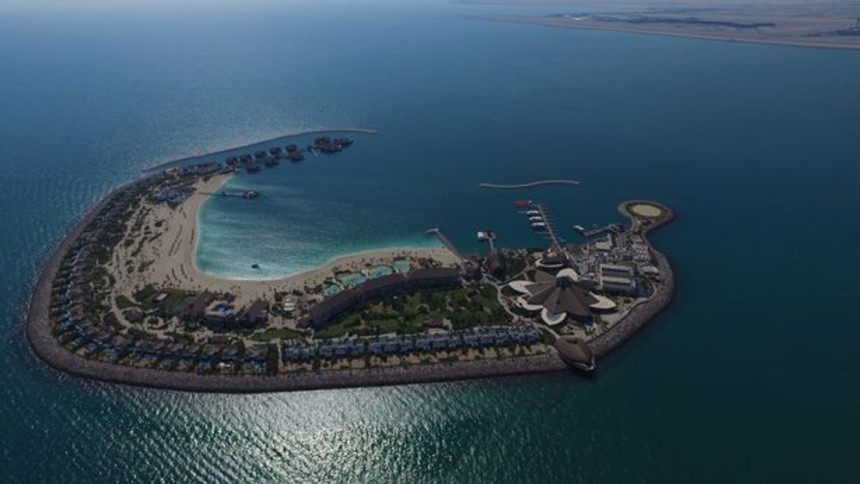 Photo: Collected
David Beckham will be the face of a new multi-million pound Qatar 2022 tourism campaign… with a trip planned for the five-star 'Banana Island' resort.
The breathtaking sanctuary and spa features beautiful "floating chambers" on stilts above the sea. They come with their own infinity pool and villa host to prepare food and attend to your every need.
For all the latest news, follow the Daily Star's Google News channel.
Photo: Collected
">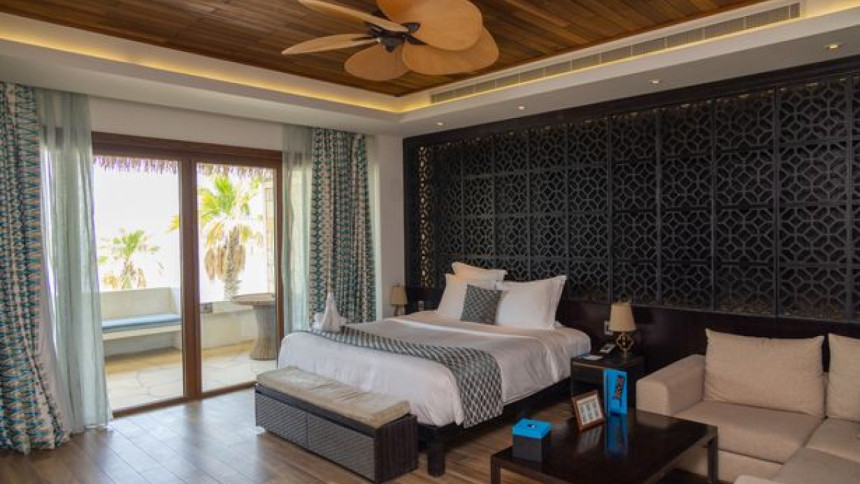 Photo: Collected
And the star, nicknamed Goldenballs, will be able to relax on the "paradise desert island" which takes its name from the fact that it bends like one of his famous free kicks.
The Mirror has been given a VIP guided tour of Banana Island which will see celebrities, footballers – and their wives – bend it like Beckham at the first-ever Arab World Cup. It offers £3,500-a-night floating rooms, scenic beaches, stunning sunsets and even a 'Spice Spoons' cooking class – (just in case Posh comes along too).
Beckham, 47, who paid £150m to promote Qatar, will also be seen riding a motorbike in the capital Doha.
The campaign won't just promote the World Cup – with tickets going on sale to millions of fans on Tuesday.
It will annually encourage air travelers transiting through Qatar en route to global destinations to take a "stopover" vacation.
Photo: Collected
">
Photo: Collected
Berthold Trenkel, COO of Qatar Tourism, said: "David Beckham is a great story, he's a great guy and he's such a celebrity.
"He's well known in the US, he's of course well known in the UK and the rest of Europe.
He added: "About 96% of air traffic to Qatar passes through there. So how do you get more people out to enjoy a few nights here?"
Beckham can provide the answers.
He was filmed meeting "Qataris from all walks of life". And his 36-minute film will be seen by millions of football fans on Qatar Airlines.
Berthold added: "The World Cup will attract people who have never been to Qatar.
"We want to reset the misconceptions, that it's not safe or it's not fun. We know people will walk away thinking 'wow, that's really different'.
"The average person doesn't have a camel. They live in a nice apartment, in the winter you don't need air conditioning, it's 65C.
"Footballers are not going to sweat because of the heat, but because they are running around."
Berthold insisted that many of the fears of fans in the LGBT community were unfounded.
"If you go to Rome and visit the Vatican, you adjust your behavior accordingly," he said.
Photo: Collected
">
Photo: Collected
"When you travel you want to experience something new. It's a chance to enjoy what the Middle East has to offer – in Qatar you always see the Arab world, experience the culture."
"We'll see coaches and their wives, we'll have lots of VIPs and celebrities, they love the popular overwater villas in the Maldives."
All visitors, stars as simple supporters, must have a ticket for the World Cup, because it will act as a visa.
So there will be no room for the hundreds of thousands of ticketless fans who have come to tournaments in the past.
There will be a huge demand for housing in the Arab state, which is the size of Yorkshire.