Photo: taken from Facebook
">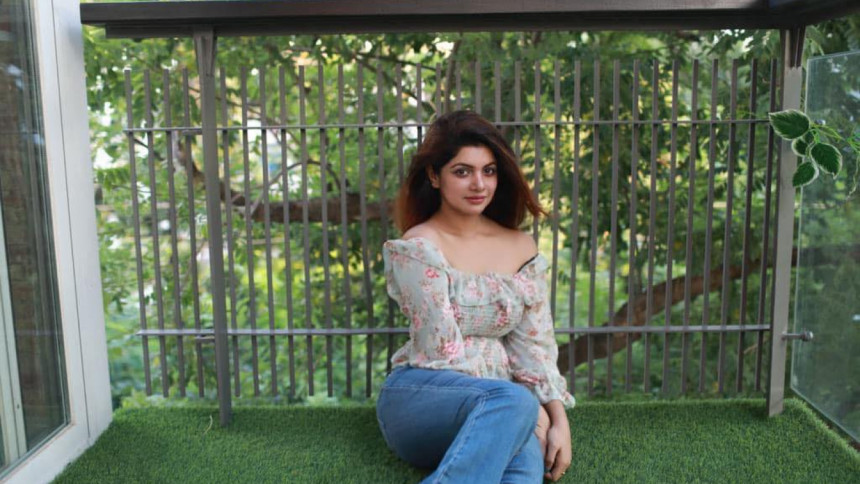 Photo: taken from Facebook
"Aayna", "Khelaghor", "Priyatomeshu", "Brihannala" and "Chandragrahan" – the list of memorable films by Sohana Saba does not end there. However, the talented actress brings another piece of good news this month, which she shares with The Daily Star.
For all the latest news, follow the Daily Star's Google News channel.
What good news are we talking about?
My film production company is called Khamarbari, and we will soon be starting a project from here. I will be able to divulge all the details at the end of August – I just want to do a good job, and stick with quality productions.
Do you think people are coming back to the cinema?
It depends not only on the type of films produced, but also on the quality of the films that are released now. You will notice that people are interested in the cineplex. Venues across the country will need to meet a minimum standard, in order to engage audiences in the same way.
You like to travel. When did you realize it was a hobby?
Thanks to my job, I have toured many countries around the world. Bangladesh itself is inexplicably beautiful – and I hadn't realized when it became an addiction for me. I've traveled to Egypt, the Maldives and many other countries, and I want to tour Europe next.
I really want to travel the world; it is one of my only hopes in life.
You recently posted about marriage on social media.
Getting married to someone is a big step – and I announced that I will. When that will happen is a different matter – we all have to find the right person, don't we. I need someone who will understand me.
What is life, according to you?
For me, life is doing something for others, no matter how small. Life, sometimes, can be inconsequential and aimless – the older ones will leave and others will take their place.