Do you want to surf perfect waves in the Maldives while improving your technique with an expert coach and learning about the surrounding marine life? If so, join a SUP surf coaching boat trip September 10-17 in the Maldives with Travel With A Paddle. Beau Nixon, former Australian SUP surfing champion, competitor and experienced trainer will be your guide, alongside Clare Baranowski, who will provide environmental education and guided snorkels.
Details:
Appointment: September 10-17, 2022
Location: North and South Male Atolls, Maldives
Lodging: Luxury boat rental, Pleasure at sea
Price: from USD 2,750 per person in a double room in a standard cabin. Discount available for non surfer partners/guests.
The coaching experience aboard a brand new luxury charter boat in the Maldives is ideal for intermediate to advanced SUP surfers looking to improve their SUP surfing ability. Couples with a non-surfing partner will also benefit from the marine biologist on board with guided snorkels and environmental education. The Maldives is the perfect place to improve as the waves slowly break over deep coral reefs and allow surfers to practice their technique over and over again in mechanical type waves. With videography services included, all of your SUP surf sessions will be filmed, used for coaching purposes and returned to you at the end of the trip.
The pleasure of the sea. | Photo via: Beau Nixon
What's included?
Accommodation in shared room or private room
Full board meals (breakfast, lunch, dinner)
Expert guides and hosts on board to give you the best waves
Unlimited coaching sessions with Beau Nixon
Videographer package (videos of your entire trip)
Tailor-made SUP coaching plan with video analysis
Marine biologist on board
Tea, coffee, snacks
Unlimited water
Wireless
Diving equipment
Fishing equipment (hand lines)
All taxes and GST
Pleasure boat
Sea Pleasure is a 30 meter luxury liveaboard built in 2021. As the newest liveaboard in Maldivian waters, she is beautifully designed with spacious communal areas and a Jacuzzi on the upper deck. There are 10 cabins on board, spread over two levels with four sea view cabins on the upper deck, each with its own private balcony and six standard cabins on the lower deck. All cabins have a private bathroom and air conditioning.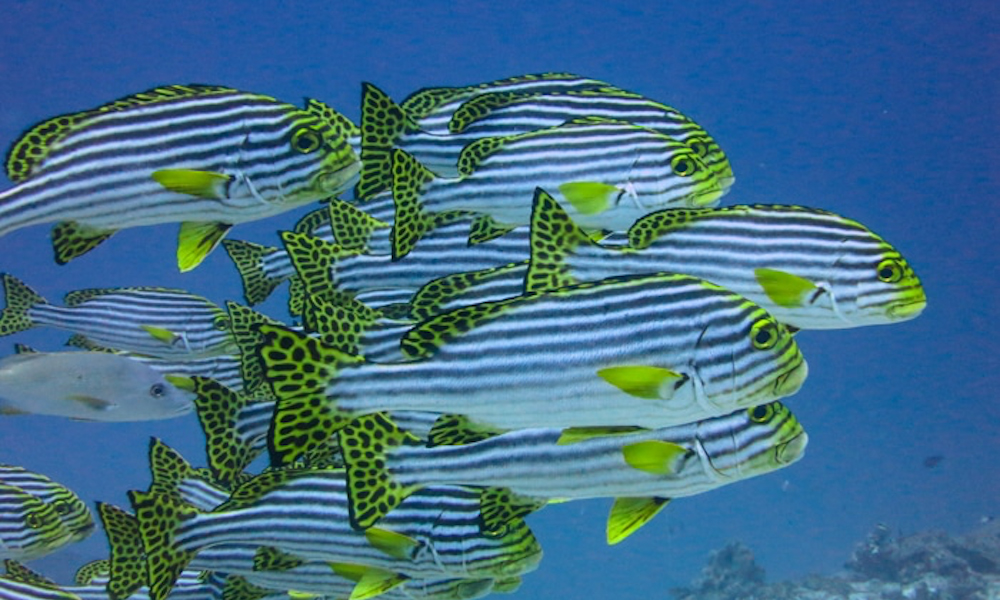 Below sea snorkeling view. | Photo via: Beau Nixon
Overview of the daily schedule:
Surf before breakfast
Breakfast on board with a view of the surf spots
Coaching session in video analysis
Relax and unwind or snorkel
Lunch
Afternoon surf session
Drinks on the upper deck
Conferences and questions and answers on marine biology
Having dinner
Surfing is unlimited so if it sucks, you can surf all day! All surf sessions will be guided by Beau Nixon and he will position you in the best spot, improve your technique through coaching and help you read the waves.
Places are limited and so are the number of surfers, so register quickly to secure your spot aboard this amazing Maldives SUP surf coaching trip.
Book now HERE!