It may be famous for its beaches, but the Indian Ocean also offers guests the chance to connect with the culture of their destination, explains Debbie Ward
---
Debbie Ward
freelance journalist/editor
---
Debbie Ward
freelance journalist/editor
The Indian Ocean has long been considered an idyllic and relaxing beach destination, but with guests becoming more culturally aware, they are now likely to want to do a little more than just relax in the resort, cut of the local community.
"For the Indian Ocean, we have changed the content of our brochures and online descriptions to include more local culture, [reflecting] a trend among consumers who are increasingly demanding local experiences," says Claire Ross, product manager at Kuoni.
Suggesting some cultural interaction also helps customers become more responsible travelers, and it might also give them some unexpected vacation moments. There may even be financial benefits for agents, adding commissionable excursions, for example, or perhaps turning a simple fly-and-flop into a visit and stay.
Here we offer some ideas for greater cultural connection and interaction.
Explore offers a week-long cruise aboard a traditional wooden dhoni
ISLAND TO ISLAND
The Maldives is renowned for its "one island, one resort" vacation, but adventure tour operator Explore is breaking the mold by offering a week-long cruise aboard a traditional wooden dhoni, which allows guests to call fishing communities, to visit a mosque and to discover boduberu folk. drum shows.
Ben Ittensohn, Global Sales Manager, says: "It's the opposite of what most people go to the Maldives for: to stay in a bungalow. I did an overwater bungalow there myself and saw nothing except when snorkeling."
To book: Explore's eight-day Dhoni Maldives cruise costs from £1,195 pp, excluding flights. explore.co.uk/travel-agents
Chef's Table Experience at Six Senses Zil Pasyon
LINGO LESSONS
Guests of Six Senses Zil Pasyon in Seychelles can greet people in the local language after attending a Learn to Speak Creole session at the resort. It is also possible to rent a bicycle to explore the neighboring island of La Digue. For food lovers, weekly cooking classes showcase local cuisine, while the chef's dining experience at the resort is a private showcase with a bespoke menu.
To book: Rates at Six Senses Zil Pasyon start from €1,725 ​​(approx £1,275) per night in a one-bedroom Hideaway Pool Villa on a B&B basis. sixsenses.com/en
PEDAL POWER
Unlike its regional neighbours, Sri Lanka is a touring favorite, but its culture can be experienced on a more local level as guests get behind the wheel and stop to eat in the villages between highlights.
"Discovering Sri Lanka by bike allows travelers to better understand the local communities and their way of life. This means visitors can stop and take in the scenery as well as explore the architecture, the magnificent caves containing ancient Buddha statues and the 5th-century rock fortress of Sigiriya," says Senior Product Manager Emma Garrick. of Exodus Travels for Asia and North Africa.
To book: The 14-day Exodus Bike Tour on Sri Lanka's back roads, with a local guide, costs from £1,849 pp, excluding flights. exodus.co.uk
GOOD ATTITUDE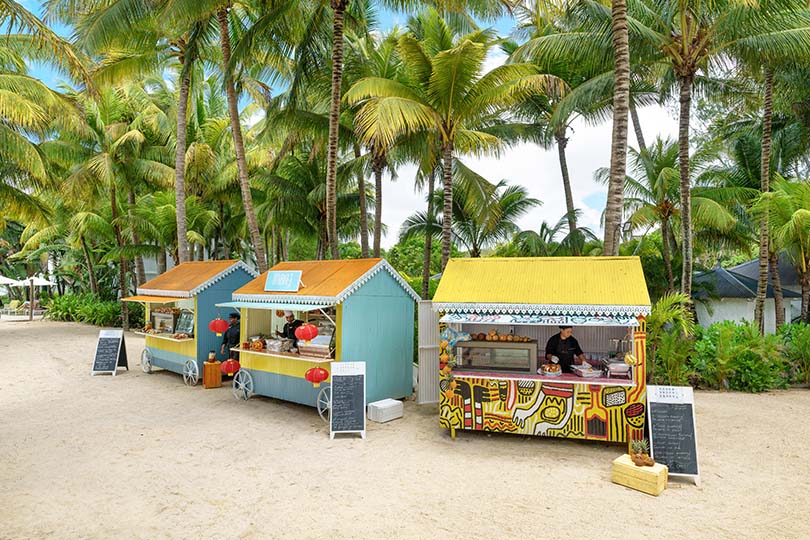 Various Attitude Mauritius resorts offer street food experiences for guest enjoyment
In Mauritius, Attitude Hotels are breaking the all-inclusive mold with the Otenik Discovery app, which directs guests to a food market, watch workshop and more. The stations also offer other cultural delights, such as drum lessons and street food vans at The Ravenala Attitude, for example.
Sheena Paton, senior program manager at Kuoni, says the operator often recommends Attitude, along with its Otenik app, "for quality relaxation with a local connection."
She adds: "From evenings spent dining with a local family to music by the pool, from arts and crafts markets to bike trails, the program is designed to engage, reflect and connect with the locals. community, culture and natural environment.
To book: Kuoni is offering an all-inclusive seven-night stay at The Ravenala Attitude, in a Couples Suite, from £1,499 pp including flights, with savings on select June 2022 departures.
CATCH OF THE DAY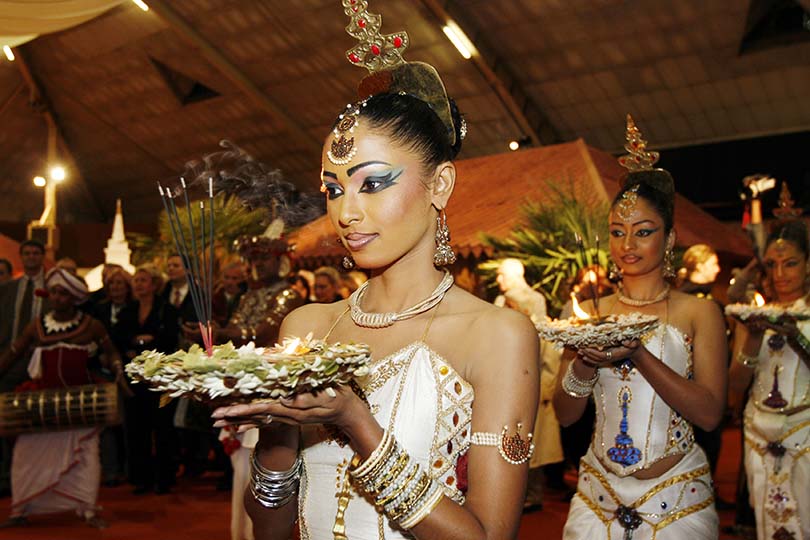 Transindus organizes tailor-made tours of the Esala Perahera festival in Kandy, Sri Lanka
For beach breaks in Sri Lanka, Inspiring Travel Company recommends Anantara Peace Haven Tangalle and its cultural activities.
Erica Moore, Sri Lankan Product Manager at the operator, says: "Experiences for which we have had excellent customer reviews include Spice Spoons, a visit to the local market and a cooking lesson; Harvest Table, a farm-to-table experience with lunch served in the resort's rustic treehouse; and Catch of the Day, where guests can meet local fishermen as they bring in the day's catch."
To book: Inspiring Travel Company is offering seven nights at the resort from £4,455 for two adults and one child staying in a Premier Ocean View room, including flights and private transfers. Includes discount, half board and free room upgrade. Offer valid for travel April 20 through October 31, 2022. Must be booked by April 30. inspiringtravelcompany.co.uk/agents

next article

What to see, do and where to stay in Athens